The Notre Dame Cathedral In Paris Is On Fire
A large fire broke out at the Cathedral of Notre Dame in Paris, causing part of the historic church's spire to collapse as the blaze spread along its roof. After part of the spire collapsed, the fire appeared to spread across the rooftop, where the growing flames licked the sky and projected a yellow smoke over the horizon.
The fire alarm first went off around 6:30 p.m., Mr. Finot said, adding that the cathedral had been evacuated. The Paris prosecutor's office said it had opened an investigation.
As the last rush of tourists were trying to get in for the day, the doors of Notre-Dame were abruptly shut without explanation, witnesses said. Within moments, tiny bits of white smoke started rising from the spire.
Notre-Dame de Paris, also known as Notre-Dame Cathedral or simply Notre-Dame, is a medieval Catholic cathedral on the Île de la Cité in the fourth arrondissement of Paris, France. The cathedral is considered to be one of the finest examples of French Gothic architecture. The building of the cathedral was completed over the course of 200 years; it was started in 1163 during the reign of King Louis VII and was completed in 1345.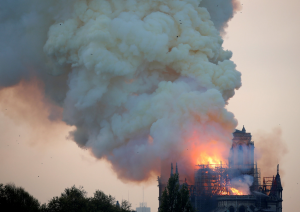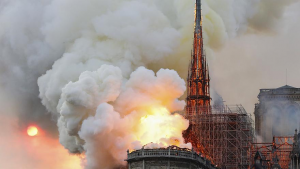 latest Stories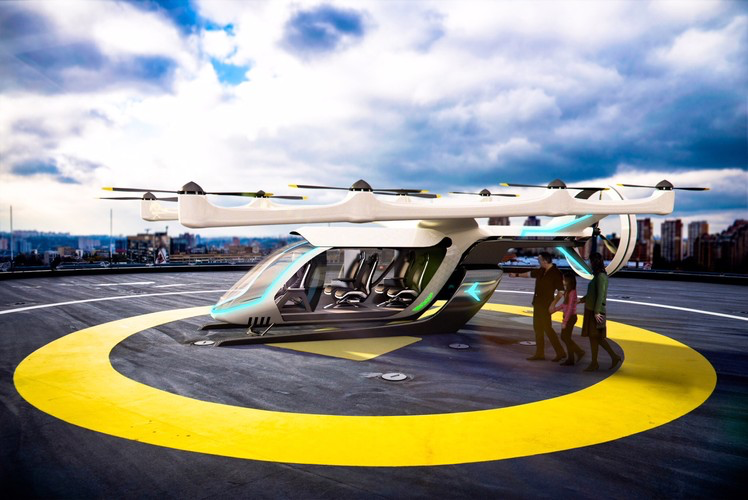 Uber has provided a closer look at how its futuristic Uber Elevate service will...
Ariana Grande has reportedly followed in Travis Scott's footsteps and donated $250,000 USD to...
Nas took to Instagram to confirm the long-awaited release of The Lost Tapes II...
ith Pride Month in full swing, Shake Shack has launched a special edition shake...