Food
Caribbean Foods To Try
Caribbean cuisine has plenty of influences to thank for their amazing culinary creations, including cuisines such as African, East Indian, and European. They cook with the seasons and with the freshest of ingredients, delighting visitors from all over the world. There are hundreds of dishes to try when visiting the Caribbean but here are 10 of our favorite foods from this part of the world.
CONCH FRITTERS 
Considered to be a delicacy around the world, there is no place around the world better to try Conch than the Caribbean, especially the Bahamas. These fritters are small ball conch snail meat fried in seasoned batter. Conch is readily available around the Caribbean which makes this the freshest place to taste this delicious local treat. Everyone puts their own spin on the dish often using  ingredients such as onion peppers and celery along with a variety of spices.
JERK CHICKEN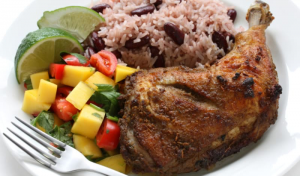 One of the spiciest and well-known and well-loved dishes that originates from Jamaica. The jerk part of the dish is actually a special mixture of spices and can include soy sauce, brown sugar, whole cloves, bonnet peppers, jalapenos and more. The jerk is laced onto the chicken which is than grilled. The grilling process is of most importance when it comes to perfecting this dish and true jerk chicken is actually cooked over coals and fresh green wood.
CALLALOO
This Caribbean dish actually originated in West Africa and was brought to the Caribbean by slaves. This green soup is typically made with amaranth leaves; taro leaves or water spinach. In the Caribbean this dish is often served as a side dish and calls for such ingredients as coconut milk and okra. Callaloo tends to be different from island to island, for example in Jamaica they only use the callaloo leaf, salt, onions and scallions simply steaming the vegetables while in Trinidad they use the okra and coconut milk
ACKEE AND SALTFISH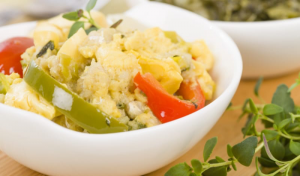 Ackee happens to be the national fruit of Jamaica and thus its fitting that Ackee and Saltfish is the national dish. Parts of the Ackee fruit are actually toxic and therefore much caution must be had when preparing this dish. Salt cod is soaked overnight before sautéing it with boiled ackee, onions, Scotch Bonnet peppers, tomatoes and spices. It is often garnished with bacon and tomatoes and can be served as breakfast or dinner. It can be served alongside breadfruit, dumplings, fried plantain or eaten with rice and peas.
DOUBLES 
Trinidad doubles is the ultimate local street food. It's cheap. Usually hot/warm, Hearty, Filling 2 bara that form a 'chickpea sandwich'. These days doubles vendors more often will make one large bara that is then folded over to enclose the curried channa filling.
latest Stories
Carl's Jr. is celebrating 4/20 with a very on-trend sandwich. The Rocky Mountain High:...
For her first-ever motion picture role, Cardi B will join a high-profile cast that...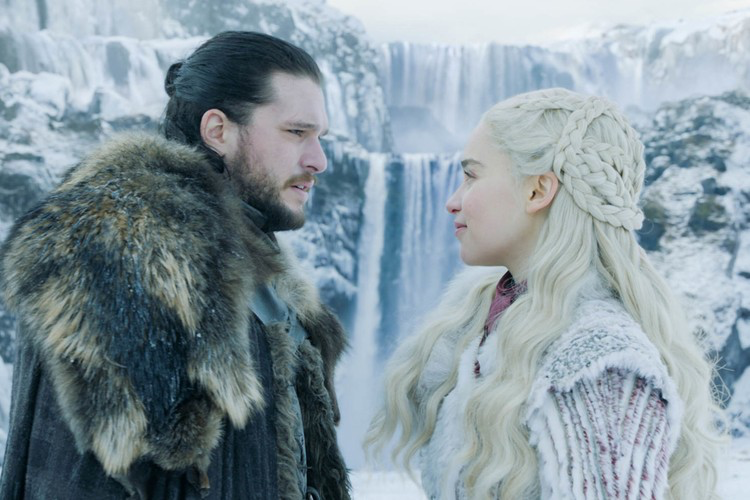 According to digital-piracy analytics company Muso the season eight premiere of Game of Thrones was...