Fashion
A Look Inside Louis Vuitton's Neon Green FW19 New York Pop-Up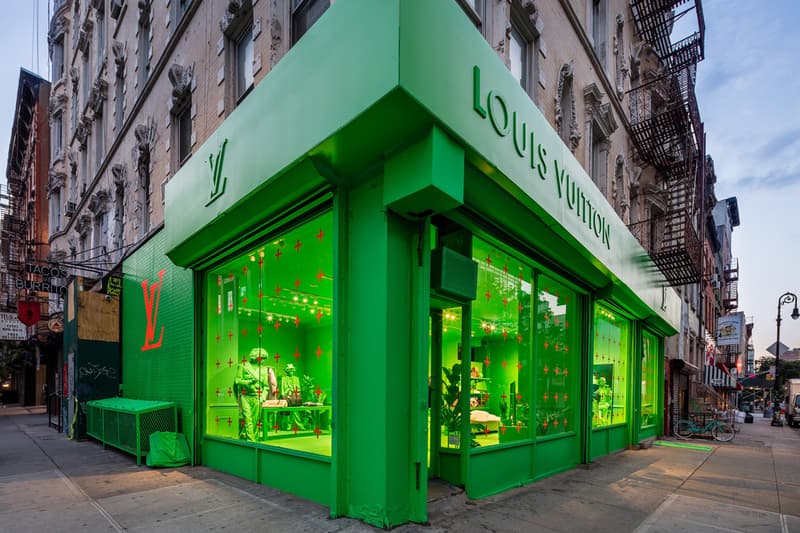 Louis Vuitton's previously-announced Fall/Winter 2019 residency pop-up has descended upon New York City, drenched in neon green walls and fixtures to ensure the location's grand entrance into the Lower East Side. The temporary boutique will be home to styles from Virgil Abloh's FW19 men's collection, including LV Monogram accessories, a new edition of the "Skate" Trainer and several of the brand's rainbow and prism leather goods.
Standing at 6,000 square feet, the space is filled to the brim with vivid green tables, chairs, lamps and figurines, while select apparel, bags and shoes are interspersed throughout. The store will offer a selection of pieces featuring updated prints that were inspired by New York, patches that reference archival items and various flags that represent the different nationalities of the label's studio designers.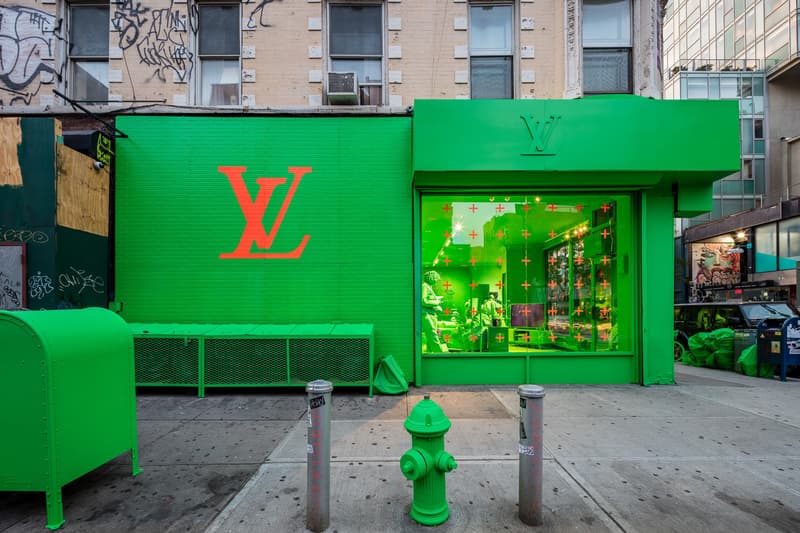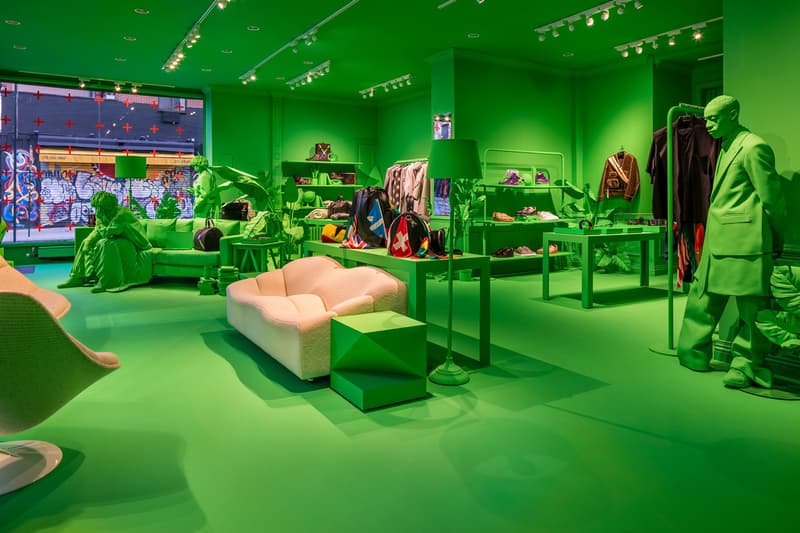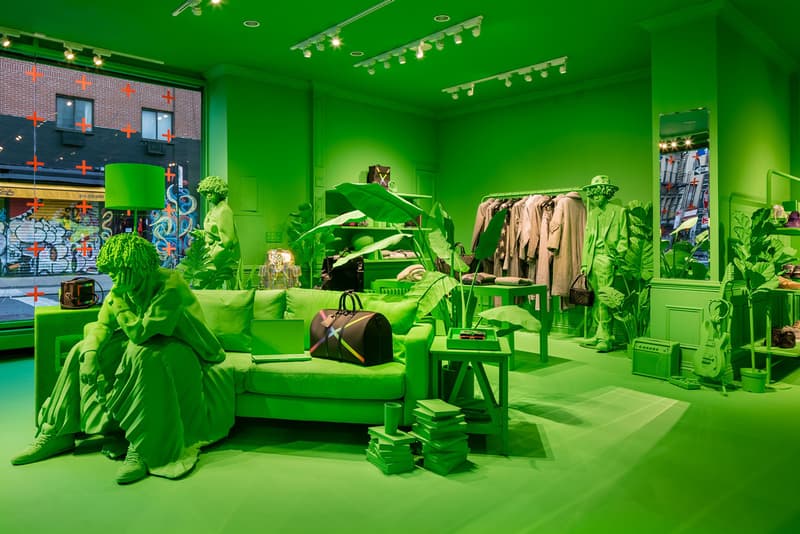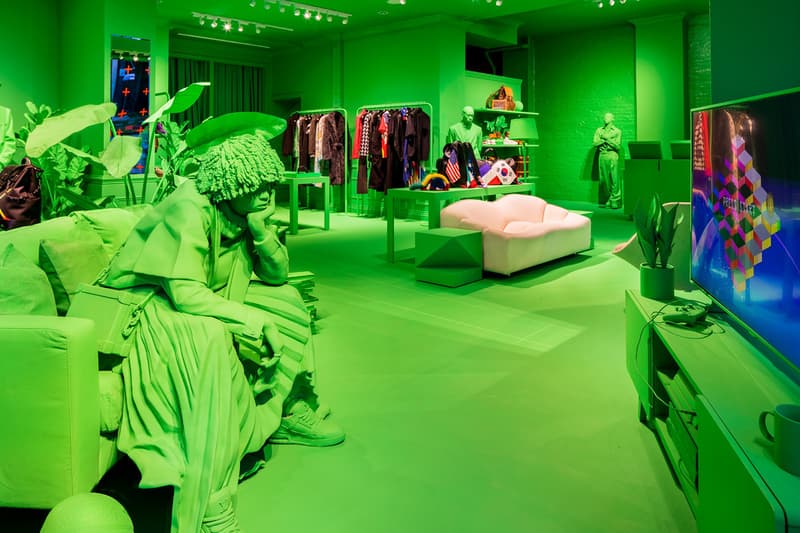 Louis Vuitton's residency will be open to the public from Friday, July 12 to Sunday, July 21 from the hours of 12 p.m. EST to 9 p.m. EST.
Louis Vuitton Residency
100 Rivington St.
New York, NY 10002
latest Stories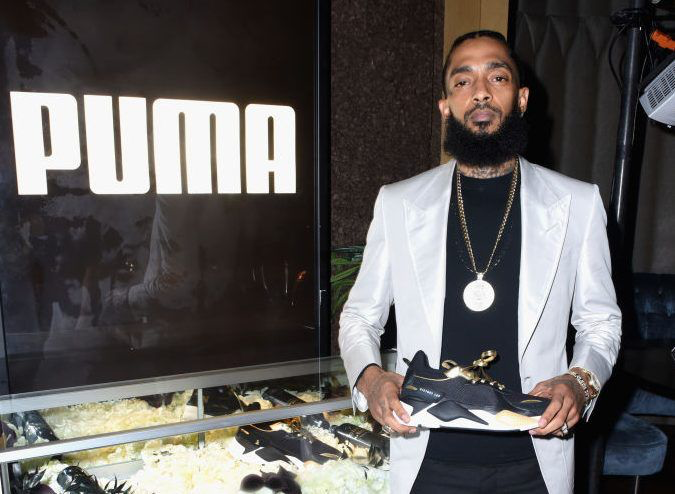 Hussle's team has now confirmed that a co-branded apparel collection between PUMA and Hussle's...
Jerry Springer, the ringmaster of a self-titled 1991–2018 tabloid talk show. Order is far from...
Forbes has published its annual list of the highest-paid comedians for 2019. Filled with familiar...
As the month of September is approaching Netflix is gearing up to release content...